[vc_row full_width="stretch_row_content_no_spaces" full_height="yes" equal_height="yes" css=".vc_custom_1595443483037{background-image: url(https://v5p7w5i5.rocketcdn.me/wp-content/uploads/2020/06/surfers.jpg?id=10660) !important;}" el_class="framed_row_bg"][vc_column el_class="framed_row"][vc_row_inner][vc_column_inner][vc_column_text]
Detox Center "The Haven"
The Best Detox Center in South Florida
[/vc_column_text][/vc_column_inner][/vc_row_inner][vc_row_inner][vc_column_inner width="1/2″][vc_column_text css=".vc_custom_1593697205211{margin-right: 50px !important;margin-left: 50px !important;}"]
We proud to say that in our The Haven Detox Center we have helped thousands of struggling addicts find their way back to a happy. The good news for addicts is that people can and do change.
Recovery called for a complete change in lifestyle. We offer a safe, comfortable and amenity filled Residential Facility.  Our Residential program allows our patients to safely and healthily manage the trauma and mental health issues that led them towards addiction so that they can learn to live a fulfilling life.  We have detox programs for alcohol and drugs addiction
[/vc_column_text][/vc_column_inner][vc_column_inner width="1/2″][vc_column_text]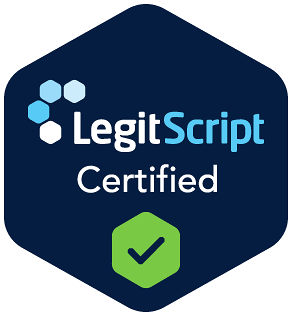 [/vc_column_text][/vc_column_inner][/vc_row_inner][vc_row_inner][vc_column_inner][vc_btn title="Call now for help" style="flat" shape="round" color="primary" size="lg" link="url:tel%3A5613288627|||" el_class="action_button"][/vc_column_inner][/vc_row_inner][/vc_column][/vc_row][vc_row full_width="stretch_row_content_no_spaces" equal_height="yes" el_class="framed_row_left"][vc_column][vc_empty_space][vc_column_text]
All About Detox Centers
Addiction is a serious problem that can have a negative effect on the lives of many. If you or a loved one are struggling with an addiction, the most commendable choice is to attend a detox center or a rehab facility.
However, committing to a detox center can be a big jump if you're not sure what to expect. Here, we're going to explain to you all about detox centers. By the time you're finished reading, you'll understand much more about the services offered at detox centers and how they can help you.
What Is a Detox Center?
A detox center is a facility that is designed to help people get clean from drugs or alcohol. These facilities are run by medical professionals who have studied addiction and medicine and want to use this knowledge to help people stay sober.
There are a lot of different things involved in a detox center. In fact, detox is only one component of a detox center. Other things that you'll probably get to take advantage of are counselling sessions, therapy, and group meetings with similar people in similar situations.[/vc_column_text][vc_separator][vc_column_text]
What Does Detox Center Offer?
There are lots of different things that you can take advantage of at a detox facility. You will be taken through an intake and assessment process. During this process, you will be fitted with the best treatment program.
The  basics of detox are available for everyone, but the specifics are tailored to each individual. For example, these are components of detox facilities.
Therapy.

Various forms of therapy are employed at detox facilities. The type of therapy that best suits you will be decided upon by you and your intake worker during your initial assessment.



Counseling

is similar to therapy. However, it generally provides a more practical approach to life's problems. While therapy tends to delve into your emotional and behavioural history, counseling aims to address more current issues in a quick fashion.



Group meetings.

Not all detox facilities have group meetings, but some do. Group meetings allow recovering addicts the important opportunity to connect with other people who are also trying to find their footing on the path to recovery. Group meetings allow you to share advice and experiences with other people who know what you're going through.



Detox.

Detox is generally a preliminary phase that people go to before they actually attend their regular treatment program. This is the phase during which a person clears any drugs and alcohol out of their systems.





Detox is generally the most unpleasant part of treatment, and it's helpful to get your detox done in a supervised facility. This can help prevent you from becoming overwhelmed by your symptoms. Medical professionals can provide you with medication if you're extremely uncomfortable, and you'll be safe in case of an emergency.
Inpatient and Outpatient Rehab
There are two main types of rehab available to people who are seeking treatment at a detox facility. These are inpatient and outpatient rehab.
While both inpatient and outpatient rehab offer the same basic opportunities for recovering addicts, there are some key differences between the two types of treatment. These differences are:
Outpatient Rehab
Outpatient rehab would be considered a more lenient form of treatment. 
During outpatient rehab, you only need to be present at the facility during your meetings, counseling sessions, and booked appointments. The rest of the time, you're free to come and go as you please.
There are some pros and cons to this type of treatment.
Pros of Outpatient Rehab
It's easier for people to maintain personal relationships when they're attending outpatient rehab, since they can leave the facility.

Outpatient rehab allows people the opportunity to maintain school or work.

Outpatient rehab is more affordable than inpatient rehab.
Cons of Outpatient Rehab
People going to outpatient rehab are more at risk of relapsing. Since they will be able to come and go from the facility, there is nothing but their own willpower stopping them from relapsing.

You don't have access to 24/.7 medical supervision during outpatient rehab.
Inpatient Rehab
Inpatient rehab is the more intensive form of treatment. Inpatient rehab is generally recommended for people who are struggling with serious and/or life threatening addictions, and for people who have attempted to pursue outpatient rehab with no success.
During your stay at inpatient rehab, you'll have to stay at the detox facility for the whole duration of your treatment. With the exception of medical emergencies, you'll spend your entire time under the care of trained professionals.
The length of inpatient rehab varies, but generally occurs in either 30, 60, or 90 day stints. 
There are, of course, some benefits and drawbacks of inpatient rehab.
Pros of Inpatient Rehab
Inpatient rehab is much more intensive. You will have nothing to focus on except for your recovery for the whole duration of treatment.

Inpatient rehab makes it much less likely that you'll relapse. Since you're confined to the facility, you simply won't be able to access drugs.

You'll have access to 24/7 medical treatment and psychiatric help, should you need it.



Cons of Inpatient Rehab
Inpatient rehab is generally more expensive

Inpatient rehab makes it difficult to maintain personal relationships, jobs, and schooling. You will have to take time off your job to attend inpatient rehab, and it can strain personal relationships.
[/vc_column_text][vc_separator][vc_column_text]
Conclusion – Do I Need Detox?
Ultimately, the decision as to whether or not you need detox is up to you. However, drug users are encouraged to consider rehab before their addiction can take hold of them and cause serious problems. 
If you're reading this page and considering treatment, the most responsible thing to do would be to seek treatment. This will save not only you, but your friends and family a lot of stress and strife.
Rehab treatments are designed to cater to each individual, so you'll be able to develop a treatment plan that's particularly effective for you. Once you've finished your treatment, you'll have the skills and tools that you need to live a happy, sober life.
[/vc_column_text][/vc_column][/vc_row][vc_row full_width="stretch_row_content_no_spaces" equal_height="yes" el_class="framed_row_white"][vc_column][vc_empty_space][vc_column_text]
Detox Center
[/vc_column_text][vc_column_text]For some people with a dependence on medications or liquor, finding the solidarity to look for help isn't in every case simple. It's normal for those living with use issue to feel just as nobody comprehends or is happy to help, making a universe of seclusion and a proceeded with descending winding. Notwithstanding, this isn't the case. Help is accessible, and it begins with drug or alcohol rehab at The Haven Detox Center.
Detox is your first step on the road to recovery, and there is no better way to begin that journey than The Haven Detox's State of the Art Facility. You will be surrounded by a calm, safe environment, and have access to top-notch treatment services to begin your recovery.[/vc_column_text][vc_column_text][sp_wpcarousel id="10650″][/vc_column_text][/vc_column][/vc_row][vc_row full_width="stretch_row_content_no_spaces" el_class="framed_row_left"][vc_column][vc_empty_space][vc_column_text]
Our Mission
[/vc_column_text][vc_column_text]The Haven Detox Center is one of the most well respected and trusted drug and alcohol medical detoxes in the country. We're the first step on the road to lifelong recovery. We can help any individual truly recover and live a happy and healthy lifestyle.
We understand the difficulties faced when detoxing from any addiction and our safe and comfortable detox center is the perfect environment to overcome your addiction. Through our evidence-based drug rehab programs, our patients learn the necessary tools needed to transition back into everyday life. Recovery is a lifelong journey that requires maintenance and patience. Our treatment experts are here to guide you every step of the way. We have successfully treated numerous individuals, and our proven treatment methods utilize the best practices in the industry.
Everyone will experience their own recovery journey, and our clinical detoxification treatment services are customized to meet the needs of our patients. Our individualized care is focused on properly treating each patient, and our compassionate team will help you every step of the way. If you or your loved one is suffering from a drug or alcohol addiction, help is one phone call away. Our drug and alcohol detox in West Palm Beach is the facility for you.[/vc_column_text][vc_separator color="custom" border_width="2″ accent_color="#00416d"][/vc_column][/vc_row][vc_row full_width="stretch_row_content_no_spaces" el_class="framed_row"][vc_column][vc_empty_space][vc_column_text]
Verify your insurance
[/vc_column_text][vc_column_text]The Haven Detox Center works with many different insurance carriers to cover the cost of treatment.  We recommend you to check your Simply fill out the insurance verification form below, and our admissions representative can pre-verify your insurance benefits information.
Your personal information is confidential and will never be shared with any 3rd parties or outside vendors.
Even if you have other insurance, Medicare or Medicaid we could discuss it, just give us a call.  [/vc_column_text][vc_column_text][sp_wpcarousel id="10651″][/vc_column_text][vc_empty_space][vc_btn title="Verify your insurance" style="flat" shape="round" color="primary" size="lg" link="url:%2Fverify-insurance%2F|||" el_class="action_button"][/vc_column][/vc_row][vc_row full_width="stretch_row_content_no_spaces" el_class="framed_row_res"][vc_column][vc_separator][vc_empty_space height="64px"][vc_column_text]
Live Chat
[/vc_column_text][vc_empty_space][vc_raw_html]JTVCRm9ybVJlYWN0b3IlMjBmb3JtJTNEJTIyaHR0cHMlM0ElMkYlMkYxNjU3MjIudGN0bS5jbyUyRmZvcm0lMkZGUlQ0NzJBQkIyQzVCOUIxNDFBNzJERThGMUVBRUM1QjkyOEJGMDIzN0MwOUIyOEJCNTY0ODk3MjlFQTA2MzIzQTk1Lmh0bWwlMjIlMjBqcyUzRCUyMmh0dHBzJTNBJTJGJTJGMTY1NzIyLnRjdG0uY28lMkZmb3JtcmVhY3Rvci5qcyUyMiU1RA==[/vc_raw_html][vc_empty_space height="64px"][/vc_column][/vc_row][vc_row full_width="stretch_row_content_no_spaces" css=".vc_custom_1593485450206{background-image: url(https://v5p7w5i5.rocketcdn.me/wp-content/uploads/2020/06/haven_testimonials.jpg?id=10687) !important;}" el_class="framed_row"][vc_column][vc_column_text]
Testimonials
[/vc_column_text][vc_column_text][wprevpro_usetemplate tid="1″] [/vc_column_text][/vc_column][/vc_row]