[vc_row full_width="stretch_row_content_no_spaces" full_height="yes" equal_height="yes" css=".vc_custom_1595443493776{background-image: url(https://v5p7w5i5.rocketcdn.me/wp-content/uploads/2020/06/surfers.jpg?id=10660) !important;}" el_class="framed_row_bg"][vc_column el_class="framed_row"][vc_row_inner][vc_column_inner][vc_column_text]
Drug and Alcohol Rehab

Best Drug Rehab and Alcohol Rehab at The Haven
[/vc_column_text][/vc_column_inner][/vc_row_inner][vc_row_inner][vc_column_inner width="1/2″][vc_column_text css=".vc_custom_1593635192533{margin-right: 50px !important;margin-left: 50px !important;}"]
We proud to say that we have helped thousands of struggling addicts find their way back to a happy & fulfilled life with our Drug Rehab program. The good news for addicts is that people can and do change.
There is hope to take control and start over. Recovery called for a complete change in lifestyle.  Part of the healing is the residence itself.  We offer a safe, comfortable and amenity filled Residential Facility.  Our Residential program allows our patients to safely and healthily manage the trauma and mental health issues that led them towards addiction so that they can learn to live a fulfilling life.  We have detox programs for alcohol and drugs addiction
[/vc_column_text][/vc_column_inner][vc_column_inner width="1/2″][vc_column_text]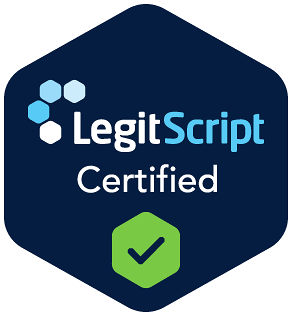 [/vc_column_text][/vc_column_inner][/vc_row_inner][vc_row_inner][vc_column_inner][vc_btn title="Call now for help" style="flat" shape="round" color="primary" size="lg" link="url:tel%3A5613288627|||" el_class="action_button"][/vc_column_inner][/vc_row_inner][/vc_column][/vc_row][vc_row full_width="stretch_row_content_no_spaces" equal_height="yes" el_class="framed_row_left"][vc_column][vc_empty_space][vc_column_text]
What's Involved in Drug Rehab
Drug addiction can target people of any age, and it can have far-reaching consequences. Drug addiction can impair your health, your relationships with friends and family members, and can even take your life.
If you're struggling with a serious drug addiction and you're considering rehab, then read on. This page will let you know what you can expect to encounter should you decide to take a step towards rehab.
What Is Drug Rehab?
Drug rehab is a program which helps drug users and addicts develop the skills that they need to stop using drugs. Drug rehab generally involves a number of different things, including:
Intake and admission,

the phase during which your specific needs are identified. Intake and admission helps you figure out the best treatment options for you.



Detox.

Not everyone requires a drug detox, but it can be helpful. The detox phase provides people with a medically safe environment while they go through their withdrawal symptoms.



Treatment.

The treatment phase is the longest, and also the one during which you will receive all your valuable information. Treatment can include a number of different things, like:
Therapy and counseling are among the most important facets of rehab.

Group meetings may help you connect with other users in similar situations.

Regular checkups with counselors to help ensure that your program is going well.
Aftercare. Even after you're finished with your rehab program, your recovery isn't over. It's only then that the real challenge begins. One of the best ways to ensure that you meet your goals is to participate in aftercare. This is a term used to describe a variety of different things (therapy, group sessions, new friends) that can help you stay sober.[/vc_column_text][vc_separator][vc_column_text]
Do I Need Drug Detox and Drug Rehab?
As mentioned, not everyone needs to go to drug detox. However, for some people, drug detox can be very important. There are a few things to consider before deciding whether or not to attend detox.
How Long Were You Addicted?
If you have been addicted to drugs for months or years, chances are your body has become dependent on them. When you stop using them, you will likely experience withdrawal symptoms. This means that you should consider detox.

How Much Were You Using?
The dosage of the drugs you were taking also plays a factor. Someone who uses a small amount of a very powerful drug may not experience very serious withdrawal symptoms, even after a year of using. On the other hand, someone who uses very large doses may become dependent in under a week.
What Drugs Are You Using?
The most important factor to consider is the type of drug that you're using. Some drugs produce serious withdrawal symptoms, that can even be life-threatening.Other drugs produce psychological withdrawal that can be uncomfortable but isn't really dangerous.
Alcohol, anti-anxiety drugs (benzodiazepines), GHB, barbiturates.

These are all drugs that work on the GABA system. If you suddenly stop using a GABA drug, you may have a seizure and die. Medical detox is always recommended for people using GABA drugs.



Opiates (heroin, fentanyl).

If you're using opiate drugs, then you may experience withdrawal. Opiate withdrawal is extremely uncomfortable but not fatal. However, medical detox is often recommended.



Stimulants (amphetamines, cocaine).

Stimulants may lead to psychological withdrawal but generally won't cause physical withdrawal. Detox may be useful.
If you are addicted to some type of other drug, it could be worthwhile to consult a professional regarding whether or not you need to go to detox. [/vc_column_text][vc_separator][vc_column_text]
What Happens In Drug Rehab?
This is a brief outline of the process that you'll go through in rehab, once you've finished your detox. While the specific aspects of rehab may vary a bit (for example, some people may be more receptive to different types of treatment), the general rehab process will be similar.
Therapy and Counseling
Therapy and counseling are the backbone of drug rehab, so you can expect that much of the time that you spend at treatment will be spent with your therapist. Therapy provides a number of benefits.
Therapy helps you learn coping mechanisms to help you fight cravings.

Therapy will help you understand the reasons that led to you using drugs. Identifying these problems and fixing them will make it easier for you to resist the temptation of drugs.

Therapy will help you learn to understand yourself better. 
There are lots of different types of therapy in use at rehab centers. Some centers prefer to stick with traditional approaches, like cognitive behavioral therapy. Others offer holistic approaches, such as biofeedback, which help to eliminate traumas and unhealthy behaviours from both the mind and body.
Group Meetings
Group meetings are often a core component of rehab. These meetings allow you to engage with other people who are in a similar situation.
Group meetings are a great place to express yourself around other people who will understand your situation. While many counselors are trained addiction workers, the majority lack first-hand experience with addiction. Communicating with other recovering users can help you feel understood.
Group meetings are also a great way to learn and share anecdotal advice.
Aftercare
Aftercare actually occurs after your treatment program is finished. However, in many cases your Drug Rehab center will help you decide upon the best aftercare methods. Aftercare is anything that helps you stay sober after you've left the facility. Good options include:
Regular check-ins with a therapist or counselor, preferably one who you have worked with before.

Changes in friends, building a friend group that supports you.

Finding new hobbies and activities to distract you from drugs.

Building a recovery-safe home that is free from triggers.



These are just a few quality examples of supports that can help you stay clean.
Conclusion
If you or a loved one are thinking about attending drug rehab, don't hesitate to reach out. Drug addiction is scary and dangerous, and if you don't deal with it quickly, it could lead to serious problems.
Rehab is a great way to learn the skills and techniques that you need to be sober. [/vc_column_text][/vc_column][/vc_row][vc_row full_width="stretch_row_content_no_spaces" equal_height="yes" el_class="framed_row_white"][vc_column][vc_empty_space][vc_column_text]
Our Center for Drug Rehab
[/vc_column_text][vc_column_text]For some people with a dependence on medications or liquor, finding the solidarity to look for help isn't in every case simple. It's normal for those living with use issue to feel just as nobody comprehends or is happy to help, making a universe of seclusion and a proceeded with descending winding. Notwithstanding, this isn't the case. Help is accessible, and it begins with
drug rehab
at The Haven Detox.
Detox is your first step on the road to recovery, and there is no better way to begin that journey than The Haven Detox's State of the Art Facility. You will be surrounded by a calm, safe environment, and have access to top-notch treatment services to begin your recovery.[/vc_column_text][vc_column_text][sp_wpcarousel id="10650″][/vc_column_text][/vc_column][/vc_row][vc_row full_width="stretch_row_content_no_spaces" el_class="framed_row_left"][vc_column][vc_empty_space][vc_column_text]
Our Mission
[/vc_column_text][vc_column_text]The Haven Detox is one of the most well respected and trusted drug and alcohol medical detoxes in the country. We're the first step on the road to lifelong recovery. We can help any individual truly recover and live a happy and healthy lifestyle.
We understand the difficulties faced when detoxing from any addiction and our safe and comfortable detox facility is the perfect environment to overcome your addiction. Through our evidence-based drug rehab programs, our patients learn the necessary tools needed to transition back into everyday life. Recovery is a lifelong journey that requires maintenance and patience. Our treatment experts are here to guide you every step of the way. We have successfully treated numerous individuals, and our proven treatment methods utilize the best practices in the industry.
Everyone will experience their own recovery journey, and our clinical detoxification treatment services are customized to meet the needs of our patients. Our individualized care is focused on properly treating each patient, and our compassionate team will help you every step of the way. If you or your loved one is suffering from a drug or alcohol addiction, help is one phone call away. Our drug and alcohol detox in West Palm Beach is the facility for you.[/vc_column_text][vc_separator color="custom" border_width="2″ accent_color="#00416d"][/vc_column][/vc_row][vc_row full_width="stretch_row_content_no_spaces" el_class="framed_row"][vc_column][vc_empty_space][vc_column_text]
Verify your insurance
[/vc_column_text][vc_column_text]The Haven Detox Center works with many different insurance carriers to cover the cost of treatment.  We recommend you to check your Simply fill out the insurance verification form below, and our admissions representative can pre-verify your insurance benefits information.
Your personal information is confidential and will never be shared with any 3rd parties or outside vendors.
Even if you have other insurance, Medicare or Medicaid we could discuss it, just give us a call.  [/vc_column_text][vc_column_text][sp_wpcarousel id="10651″][/vc_column_text][vc_empty_space][vc_btn title="Verify your insurance" style="flat" shape="round" color="primary" size="lg" link="url:%2Fverify-insurance%2F|||" el_class="action_button"][/vc_column][/vc_row][vc_row full_width="stretch_row_content_no_spaces" el_class="framed_row_res"][vc_column][vc_separator][vc_empty_space height="64px"][vc_column_text]
Live Chat
[/vc_column_text][vc_empty_space][vc_raw_html]JTVCRm9ybVJlYWN0b3IlMjBmb3JtJTNEJTIyaHR0cHMlM0ElMkYlMkYxNjU3MjIudGN0bS5jbyUyRmZvcm0lMkZGUlQ0NzJBQkIyQzVCOUIxNDFBNzJERThGMUVBRUM1QjkyOEJGMDIzN0MwOUIyOEJCNTY0ODk3MjlFQTA2MzIzQTk1Lmh0bWwlMjIlMjBqcyUzRCUyMmh0dHBzJTNBJTJGJTJGMTY1NzIyLnRjdG0uY28lMkZmb3JtcmVhY3Rvci5qcyUyMiU1RA==[/vc_raw_html][vc_empty_space height="64px"][/vc_column][/vc_row][vc_row full_width="stretch_row_content_no_spaces" css=".vc_custom_1593485450206{background-image: url(https://v5p7w5i5.rocketcdn.me/wp-content/uploads/2020/06/haven_testimonials.jpg?id=10687) !important;}" el_class="framed_row"][vc_column][vc_column_text]
Testimonials
[/vc_column_text][vc_column_text][wprevpro_usetemplate tid="1″] [/vc_column_text][/vc_column][/vc_row]