[vc_row full_width="stretch_row_content_no_spaces" full_height="yes" equal_height="yes" css=".vc_custom_1595443532779{background-image: url(https://havendetoxnow.com/wp-content/uploads/2020/06/surfers.jpg?id=10660) !important;}" el_class="framed_row_bg"][vc_column el_class="framed_row"][vc_row_inner][vc_column_inner][vc_column_text]
Rehab in Florida
Rehab in Florida starts in the Haven Recovery Center
[/vc_column_text][/vc_column_inner][/vc_row_inner][vc_row_inner][vc_column_inner width="1/2″][vc_column_text css=".vc_custom_1595003966808{margin-right: 50px !important;margin-left: 50px !important;}"]
We proud to say that we have helped thousands of struggling addicts find their way back to a happy & fulfilled life with our Rehab in Florida program.
There is hope to take control and start over. Recovery called for a complete change in lifestyle.  Part of the healing is the residence itself.  We offer a safe, comfortable and amenity filled Residential Facility.  Our Residential program allows our patients to safely and healthily manage the trauma and mental health issues that led them towards addiction so that they can learn to live a fulfilling life.  We have detox programs for alcohol and drugs addiction
[/vc_column_text][/vc_column_inner][vc_column_inner width="1/2″][vc_column_text]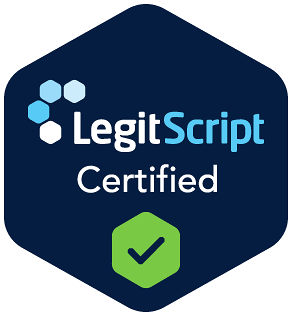 [/vc_column_text][/vc_column_inner][/vc_row_inner][vc_row_inner][vc_column_inner][vc_btn title="Call now for help" style="flat" shape="round" color="primary" size="lg" link="url:tel%3A5613288627|||" el_class="action_button"][/vc_column_inner][/vc_row_inner][/vc_column][/vc_row][vc_row full_width="stretch_row_content_no_spaces" equal_height="yes" el_class="framed_row_left"][vc_column][vc_empty_space][vc_column_text]
Rehab in Florida
Drug and alcohol addiction is very serious and can impact lives in many different ways. It's not just the drug users or alcoholics who are at risk, it's also the people who love and care about them. Rehab in Florida aims to help reduce the problems associated with drug and alcohol addiction so that you can live your best life.
Read on to learn more about what's involved in rehab in Florida. By the time you've finished reading, you'll be well-equipped to decide for yourself whether or not it's time to seek rehab in Florida.
Rehab in Florida.
What's Involved in Rehab in Florida?
Rehab in Florida is similar to rehab in any other place. 
During rehab, you will be in the care of medical and psychiatric professionals. They will help you to learn more about yourself and the problems that led up to your addiction. Ultimately, they will provide you with the tools, techniques, and strategies that you need to avoid letting your addiction get the better of you.
Rehab in Florida generally consists of several things – an intake, during which you're paired with the appropriate program, the program itself, and then the post-program recovery. The post-program recovery is generally stuff that you will do on your own, but some people find that it's important to stay in contact with the therapists who helped them through rehab.[/vc_column_text][vc_separator][vc_column_text]
Rehab in Florida – Intake and Assessment
During this phase, you'll be given a number of questions to answer. These will help to determine the nature of your treatment.
Intake workers will probably ask you about your addiction, your previous experiences with mental health problems, and your family life – to name a few things. All of these bits of information are important because they'll help you decide upon the best course of action for treating your addiction.
Rehab in Florida Process
There are several different things involved in rehab in Florida. These may vary depending on your specific needs.
Detox
Detox is generally the first phase of your actual treatment, though not everyone requires a detox phase. Detox is generally only recommended for people who are going to be going through withdrawal symptoms.
Some people – especially those who are psychologically addicted – don't require detox at all. However, on the other hand, some people who struggle exclusively with psychological addictions may still require detox.
Rehab & Treatment
The actual rehab and treatment phase will be the bulk of your experience with rehab. 
If you opt for inpatient rehab, then you will be at the facility for the whole duration of your treatment program. This will generally be either 30, 60, or 90 days. Inpatient rehab is much more intensive and generally leads to more significant results.

If you opt for outpatient rehab, you will be able to come and go from the facility as you please. This is desirable for many reasons, especially for people who are trying to maintain their schooling or employment.
The main component of rehab, regardless of whether you choose inpatient or outpatient, will be your therapy. Therapy is the actual process by which you re-evaluate your behaviors, learn more about your emotions, and develop new skills and strategies so that you can overcome your addictions.
There are lots of different kinds of therapy employed in different rehab centers. 
Cognitive behavioral therapy (CBT)

is generally recognized as the most common form of therapy. CBT helps you understand your thoughts, feelings, and the way that they relate to your behaviors. Overtime, CBT will help you reprogram your mind so that you no longer associate drugs or alcohol with anything positive.

Holistic therapies,

such as biofeedback, are those which engage both the mind and the body. Using biofeedback as an example, this provides a more complete picture for therapists to work with. With a biofeedback monitor, you can observe the physical changes in the body (changes in pulse, blood pressure, etc.) associated with things like cravings or certain thought patterns.
A Day in Treatment at Rehab in Florida
Treatment programs can vary a bit, but here's a general idea of what you can expect in a standard day of treatment. This can be applied most easily to inpatient rehab, however, the same ideas can be applied to outpatients.
Morning.

Eat a nourishing breakfast after waking up early. You may have some mindful morning classes, like yoga or meditation. These tricks can be applied at home if you're doing outpatient rehab. You may be assigned to join a group meeting.



Afternoons.

This is generally when you'll receive your most intensive therapeutic treatments. After lunch, you'll be able to learn  more through individual and group therapy sessions.



Evenings.

After dinner, you may be encouraged to take part in a shorter  group session or you may be given free time. 12-step meetings are sometimes available in the evenings, as well.  You will be encouraged to go to bed at a reasonable time, especially since the daily wake-up time is non-negotiable.
[/vc_column_text][vc_separator][vc_column_text]
In Conclusion
Rehab in Florida is a very useful tool for anyone who wants to sober up and enjoy life without having to rely on drugs or alcohol.
Therapy is a little bit different for everyone. However, the same general principles are applied. The goal of therapy is to provide you with the tools, skills, and knowledge to enjoy your life without drugs or alcohol.
If you think that your life could be improved by using fewer drugs or alcohol, then there's no harm in getting in contact with a rehab in Florida. [/vc_column_text][/vc_column][/vc_row][vc_row full_width="stretch_row_content_no_spaces" equal_height="yes" el_class="framed_row_white"][vc_column][vc_empty_space][vc_column_text]
Rehab in Florida in Our Center
[/vc_column_text][vc_column_text]For some people with a dependence on medications or liquor, finding the solidarity to look for help isn't in every case simple. It's normal for those living with use issue to feel just as nobody comprehends or is happy to help, making a universe of seclusion and a proceeded with descending winding. Notwithstanding, this isn't the case. Help is accessible, and it begins with
alcohol rehab
at The Haven Detox.
Detox is your first step on the road to recovery, and there is no better way to begin that journey than The Haven Detox's State of the Art Facility. You will be surrounded by a calm, safe environment, and have access to top-notch treatment services to begin your recovery.[/vc_column_text][vc_column_text][sp_wpcarousel id="10650″][/vc_column_text][/vc_column][/vc_row][vc_row full_width="stretch_row_content_no_spaces" el_class="framed_row_left"][vc_column][vc_empty_space][vc_column_text]
Our Mission
[/vc_column_text][vc_column_text]The Haven Detox is one of the most well respected and trusted drug and alcohol medical detoxes in the country. We're the first step on the road to lifelong recovery. We can help any individual truly recover and live a happy and healthy lifestyle.
We understand the difficulties faced when detoxing from any addiction and our safe and comfortable detox facility is the perfect environment to overcome your addiction. Through our evidence-based alcohol rehab programs, our patients learn the necessary tools needed to transition back into everyday life. Recovery is a lifelong journey that requires maintenance and patience. Our treatment experts are here to guide you every step of the way. We have successfully treated numerous individuals, and our proven treatment methods utilize the best practices in the industry.
Everyone will experience their own recovery journey, and our clinical detoxification treatment services are customized to meet the needs of our patients. Our individualized care is focused on properly treating each patient, and our compassionate team will help you every step of the way. If you or your loved one is suffering from a drug or alcohol addiction, help is one phone call away. Our drug and alcohol detox in West Palm Beach is the facility for you.[/vc_column_text][vc_separator color="custom" border_width="2″ accent_color="#00416d"][/vc_column][/vc_row][vc_row full_width="stretch_row_content_no_spaces" el_class="framed_row"][vc_column][vc_empty_space][vc_column_text]
Verify your insurance
[/vc_column_text][vc_column_text]The Haven Detox Center works with many different insurance carriers to cover the cost of treatment.  We recommend you to check your Simply fill out the insurance verification form below, and our admissions representative can pre-verify your insurance benefits information.
Your personal information is confidential and will never be shared with any 3rd parties or outside vendors.
Even if you have other insurance, Medicare or Medicaid we could discuss it, just give us a call.  [/vc_column_text][vc_column_text][sp_wpcarousel id="10651″][/vc_column_text][vc_empty_space][vc_btn title="Verify your insurance" style="flat" shape="round" color="primary" size="lg" link="url:%2Fverify-insurance%2F|||" el_class="action_button"][/vc_column][/vc_row][vc_row full_width="stretch_row_content_no_spaces" el_class="framed_row_res"][vc_column][vc_separator][vc_empty_space height="64px"][vc_column_text]
Live Chat
[/vc_column_text][vc_empty_space][vc_raw_html]JTVCRm9ybVJlYWN0b3IlMjBmb3JtJTNEJTIyaHR0cHMlM0ElMkYlMkYxNjU3MjIudGN0bS5jbyUyRmZvcm0lMkZGUlQ0NzJBQkIyQzVCOUIxNDFBNzJERThGMUVBRUM1QjkyOEJGMDIzN0MwOUIyOEJCNTY0ODk3MjlFQTA2MzIzQTk1Lmh0bWwlMjIlMjBqcyUzRCUyMmh0dHBzJTNBJTJGJTJGMTY1NzIyLnRjdG0uY28lMkZmb3JtcmVhY3Rvci5qcyUyMiU1RA==[/vc_raw_html][vc_empty_space height="64px"][/vc_column][/vc_row][vc_row full_width="stretch_row_content_no_spaces" css=".vc_custom_1593485450206{background-image: url(https://havendetoxnow.com/wp-content/uploads/2020/06/haven_testimonials.jpg?id=10687) !important;}" el_class="framed_row"][vc_column][vc_column_text]
Testimonials
[/vc_column_text][vc_column_text][wprevpro_usetemplate tid="1″] [/vc_column_text][/vc_column][/vc_row]